Visit unique places downtown that the entire family can enjoy.
Things To Do:  Go! See! Shop! Eat!
It's the conversation heard around the country: Detroit is the place to be. Visiting downtown Detroit is one of the great ways to have a unique experience, because the food, architecture and people create a welcoming feeling unlike anywhere else. So what can you do here? Select a People Mover Station or pick up one of our station guides and explore!
Sightseeing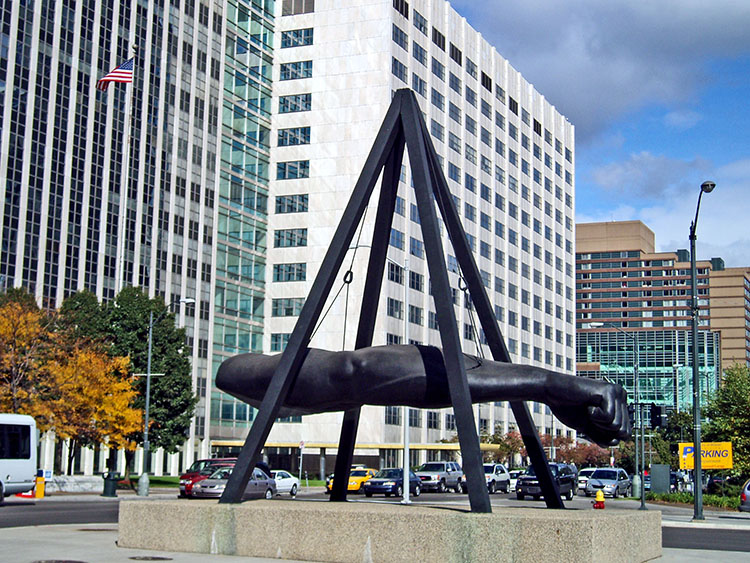 Downtown Detroit has many special outdoor landmarks. Within blocks of each other are the Spirit of Detroit and the "The Fist" monument to Joe Louis - big, bold and beautiful, these sculptures (created by Marshall Fredericks and Robert Graham, respectively) capture the "D" and its everlasting pride. Across Jefferson Avenue is Hart Plaza, right along the Detroit River were the city settlement was born in 1701. Here you'll see the American Labor Landmark representing its long relationship with Michigan. Hart Plaza is also where several cultural concerts and events are held every summer. A ride on the People Mover also provides amazing views of Comerica Park, the Detroit Opera House and the architecture of the Skillman Branch Library, Guardian Building and the old Wayne County Building.  (Exit Financial District Station, Broadway or Millender Center Stations)
Family Fun
Both indoors and out, downtown Detroit offers toddlers, teens and adults a variety of options. Something's always happening in one of the five downtown outdoor green spaces - especially Campus Martius or Beacon Park. From lunchtime food trucks, to sports such as basketball and skateboard parks - there's year-round programming tailored to the weather and fun.
Tours are the way to get a real insider's glimpse into the city. Stop by the Detroit Experience Factory in Midtown for a variety of low-to-no-cost public tours throughout downtown, Midtown and shopping districts city-wide. TYou can also exit at the GM Wintergarden directly onto the Detroit RiverWalk, which connects parks, plazas, pavilions, pathways and open green spaces for over three-and-a-half miles. (Cadillac Center and Renaissance Center Stations)
Entertainment & Food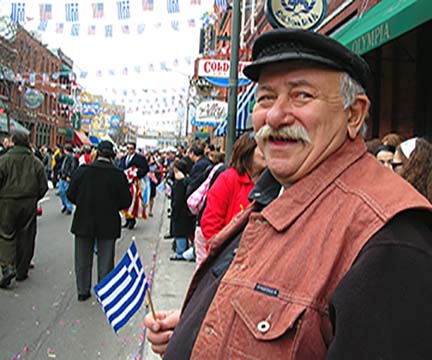 No lack of choices here. In addition to the options above, the diversity of places to dine, grab a quick bite or mix activities and drinks can't be done in a day - you'll just have to come back again and again. Can't leave downtown without visiting the Greektown District. Historic but never old, Monroe Ave. is colorful, vibrant and always active. From the casino to pizza, burgers, barbecue and flaming cheese, the Greek heritage throughout is distinctive and proud. Need souvenirs or something special? Shopping can be had in Greektown, the RenCen, inside the Guardian and First National buildings, or venture onto Woodward Avenue or Washington Boulevard. (Greektown, Renaissance Center, Financial District Stations)
Downtown Detroit is the only major city that has four sports teams in the entertainment district, in addition to an Opera House and several performance venues. Catch a game or a bite at dozens of bars and eateries for every taste. Use the People Mover to reach two arcade bars (call for all-ages hours), a Shake Shack and Sugar Factory or Painting with a Twist. (Broadway, Cadillac, Broadway and Times Square Stations)
Want more? The Detroit People Mover is a member of the Detroit Convention & Visitor's Bureau, where you can explore all of the metro area or plan for your own event, including family reunions and meetings.